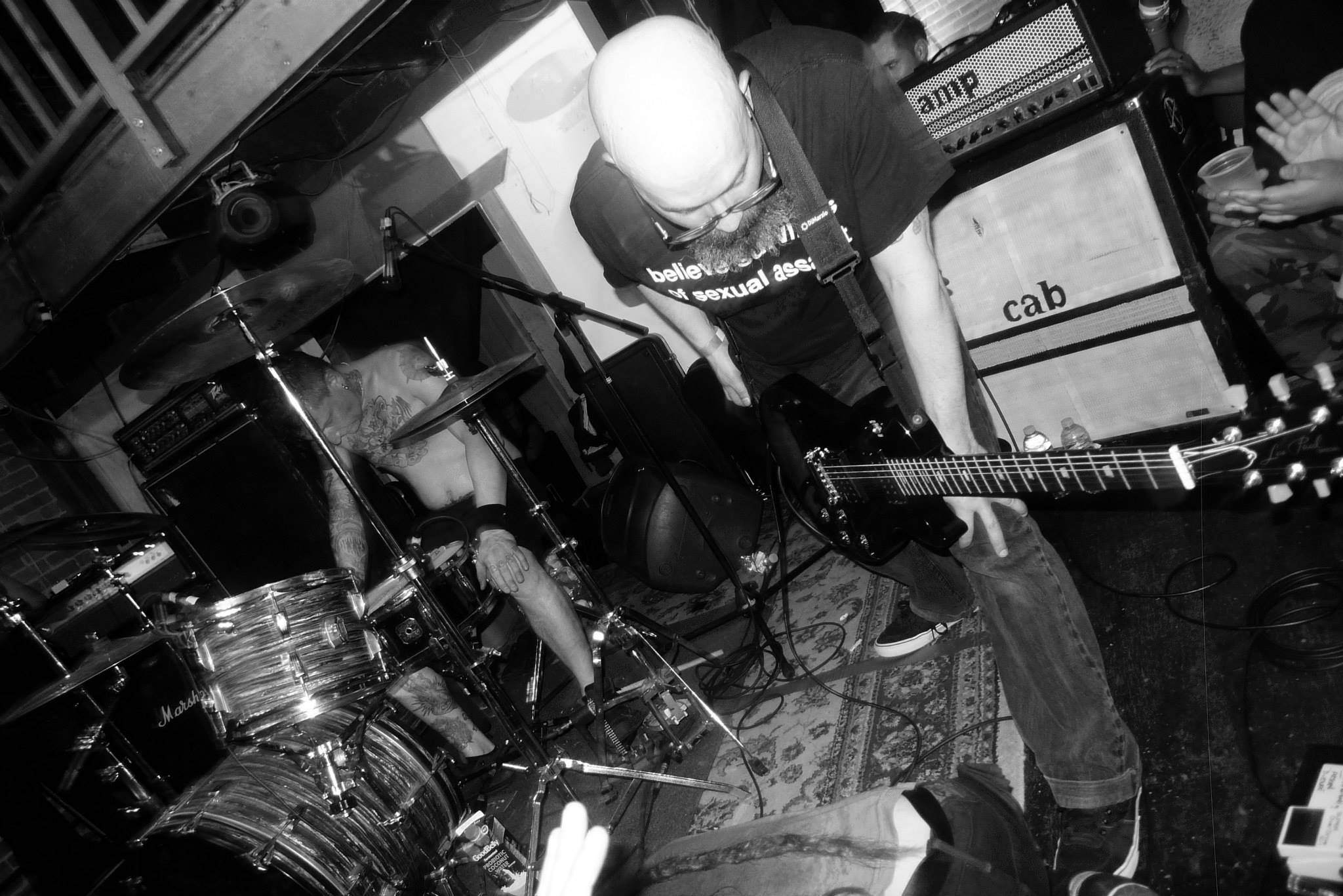 Guitar player available, looking to play metal, punk, or hardcore (I'm using these words loosely). I'm okay joining an existing band or starting a new one.
Me:
in my 40s
have other commitments (family, job, etc…) so I cannot tour for extended periods
25+ years experience being in bands
have toured three continents
can't shred, but can play some leads
quick learner, and a solid player
can do some vocals, but I shouldn't be the lead singer
not the best songwriter, but can collaborate
zero tolerance for racism, sexism, homophobia, and other forms of oppression
financially stable
can generally commit to two practices a week
You:
understand my life can be busy sometimes
can play your instrument well
have your own gear, or have the ability and willingness to acquire it
can take constructive criticism – both musically and personally – and apply it
are preferably at least 30 years old (not a deal breaker – but I'm tired of being the oldest guy in the room)
live in or near Philadelphia, and plan on living here indefinitely – please don't plan on moving away in a year or so
understand there are inappropriate times to be intoxicated – like band practice and shows
My ideal band would:
play all-ages shows exclusively
practice on a regular schedule
set goals, and work toward them
be the primary project for all members
embrace DIY, Creative Commons, and the internet
make decisions based on consensus
yet give individual members enough trust, power, and authority to make timely decisions without the group
have a relatively inexpensive rehearsal space
share band expenses as much as possible (I realize peoples' financial ability can vary widely, I'm willing to be flexible)
have members with a similar musical vision
have consistent visual art
equally share the work and excitement involved in being in a band
be aware of the culture it creates, and be self critical about it
Genres I'm interested in playing:
Death / Doom – Coffins, Winter, dISEMBOWELMENT, Encoffination, Conan, Corrupted, Bolt Thrower, Anatomia, Autopsy, Ilsa, etc…
Crust / D-Beat – Amebix. Axegrinder, From Ashes Rise, Warcry, Skitsystem, Ekkaia, Masakari, Doom, Hiatus, His Hero is Gone, Discharge, etc…
Grindcore / Powerviolence – early Napalm Death, Wormrot, Insect Warfare, Spazz, Man Is The Bastard, ACxDC, No Comment, Crossed Out, Infest, Assück, etc…
Punk / Hardcore – Septic Death, Antischism / Initial State, old Corrosion of Conformity, Gehenna, Hard to Swallow, Rorschach, Seein' Red / ManLiftingBanner, DropDead, 7Seconds, Verbal Assault, Dag Nasty, Bl'ast!, Avail, Disembodied, Torches to Rome / Bread & Circuits, Deadguy, etc…
My Gear:
Mesa Boogie Dual Rectifier (two-channel model)
Peavey VTM60
Sovtek Mig 100
two Ampeg 4X12 cabinets (Lee Jackson designed, loaded with V30s)
Gibson SG
Gibson Les Paul Special
various effect pedals (distortions, delays, octave, etc…)
I realize this is a lot, but I've been thinking seriously about what my ideal band would be like.When replying, please tell me why you think we should be in a band together. Be specific.